With Bare Hands is the first multimedia and data-driven reporting project that documents the human costs and environmental impacts of shipbreaking in South Asia. 
Isacco Chiaf, graphic designer, and Tomaso Clavarino, journalist and photographer, are behind this outstanding work, which was funded by the European Journalism Centre. The two Italians travelled to Bangladesh and India, where dirty and dangerous scrapping is conducted on the tidal beaches of Chittagong and Alang. With texts, infographics, videos, photo-essays, interviews and maps, they have been able to show how shipbreaking activities are contributing to the destruction of the ecosystem and negatively affecting the lives of thousands of people.
The multimedia platform highlights the issues of child labour, environmental pollution and lack of healthy and safe working and living conditions. Maps and graphs, based on the NGO Shipbreaking Platform's data, focus on the practices of the shipping industry such as the use of flags of convenience and cases of illegal trafficking. Interviews with Patrizia Heidegger, the Platform's executive director, and Muhammed Ali (Shahin), the Platform's coordinator in Bangladesh, are also featured.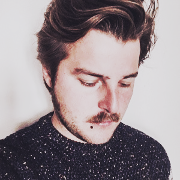 "What impressed me the most during the days spent in Bangladesh and India, besides the extremely inhuman working conditions and evident pollution, was the difficulty to access this industry. Armed guards were securing the entry to the yards and our every move was tracked. The local police is clearly enmeshed with the ship breakers that don't want their business practices revealed. That journalists and photographers are not welcome was clearly communicated. We still managed to penetrate this extremely closed industry – and the devastating stories we documented cannot be ignored."
Tomaso Clavarino - Journalist and Photographer