Platform News – Carnival Corporation commits to sustainable ship recycling
Published in August 11th, 2020
NGOs commend cruise shipping giant Carnival Corporation for its recent decision to support clean, safe and just ship recycling. The American ship owner has worked with the Platform's member organisation Bellona Foundation and Dutch company Sea2Cradle for the development of a comprehensive ship recycling plan for two of its retired vessels.
The CARNIVAL FANTASY and the CARNIVAL INSPIRATION will be scrapped at yards Simsekler and Ege Celik, located in Turkey. Both recycling facilities meet the environmental and safety standards set out in the EU Ship Recycling Regulation, which became applicable on 31 December 2018 and provides the only reliable auditing scheme for clean and safe recycling.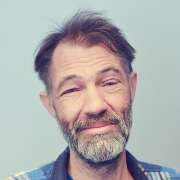 "Bellona Foundation welcomes Carnival Corporation's decision to responsibly recycle their retired ships in Turkey, and we applaud them for their commitment to responsible management throughout the lifecycle of their ships. Dismantling a cruise ship is complex, involving many components for reuse, recycling and waste for disposal. Carnival Corporation's commitment to recycling in a proper way to avoid pollution and to safeguard the environment shows leadership."
Sigurd Enge - Shipping & Arctic - Bellona Foundation
The scrapping operations will be closely monitored on the ground by ship recycling consultants Sea2Cradle. With over twenty years of experience in sustainable ship recycling, they will ensure that all health, safety and environmental measures are followed.
Carnival Corporation is not the only cruise company that has been forced to downsize its fleet. The entire cruise sector is severely hit by the COVID-19 pandemic, with many ship owners taking steps to reduce operating expenses, including the retirement of relatively young ships. According to shipping databases, at least five cruises have already been sent for scrapping in the last seven months. In June, Carnival's subsidiary Costa sold the COSTA VICTORIA to Genova Industrie Navali-controlled San Giorgio del Porto, which will now likely take care of pre-recycling operations at a yard in Piombino, Italy. Last month, Pullmantur sent MONARCH and SOVEREIGN cruises for scrapping in Turkey. Rumours are that German TUI's MARELLA CELEBRATION might also head soon towards the breakers. In 2018, its sister ship MARELLA SPIRIT was illegally exported  from Greek territorial waters for scrapping on the beaches of South Asia in violation of the EU Waste Shipment Regulation.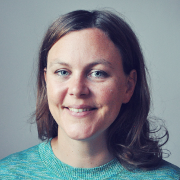 "Carnival Corporation's decision shows that it is possible to scrap ships off the beach. Ship owners have a duty of care with regards to the safe management of their end-of-life fleet, and we strongly advise other owners to follow Carnival's example to avoid putting workers, the environment and their own company at risk. Opting for a facility that is on the EU List is the best safeguard a concerned owner can take."
Ingvild Jenssen - Executive Director and Founder - NGO Shipbreaking Platform