Press Release – NGO publishes 2015 list of all ships dismantled worldwide
Published in February 04th, 2016
Ship owners found to be irresponsible: data on shipbreaking practices in 2015 reveal appalling record
Ignoring industry leaders and human rights and environmental organisations, ship owners continue to profit from dangerous and dirty shipbreaking practices on South Asian beaches in 2015, according to new data released today by the NGO Shipbreaking Platform. 768 large ocean-going vessels were sold to the scrap yards last year. 469 were broken on the beaches of India, Pakistan and Bangladesh where shipbreaking yards do not provide fundamental labour rights, ignore international waste trade law, and fail to respect international environmental protection standards.
One of many accidents that killed or maimed shipbreaking workers last year was a major gas explosion at Shitol Enterprise, a shipbreaking yard in Bangladesh. A gas cylinder burst killed four workers immediately and severely injured another four. The vessel they were breaking was sold to Shitol Enterprise by the Greek shipping company Universal Ship Management Corporation, and sailed under the flag of St. Kitts and Nevis, a typical low-cost, end-of-life flag of convenience. Greek owners by far outstripped ship owners of other nationalities by having sold the most end-of-life vessels to dirty and dangerous shipbreaking sites in South Asia, and for the first time in many years, Bangladesh was the world's number one destination for scrap ships.
---
DUMPERS 2015 - examples of particularly bad practices
The worst dumper prize goes to IDAN OFER, son of shipping magnate Sammy Ofer. Idan Ofer owns QUANTUM PACIFIC GROUP and has a controlling stake in Israel's largest publicly traded company, ISRAEL CORPORATION. Combined, these shipping companies sold the highest number of vessels for substandard breaking operations in 2015: nine in total, with six of them going to Bangladesh, where conditions are known to be worst.
GREEK SHIP OWNERS sold the most ships to South Asian shipbreaking yards in 2015, with 87 ships in total. Since the NGO Shipbreaking Platform started to compile data on world-wide ship dismantling practices in 2009, Greek shipping companies have unceasingly topped the list of owners that opt for dirty and dangerous shipbreaking. Backed by the Greek government, they continue to refuse liability for the damage done to workers and the environment in South Asia.
Despite being part of several sustainable shipping initiatives and boosting environmentally friendly technologies on-board operational ships, well-known South Korean shipping companies such as HYUNDAI and HANJIN; Taiwanese container giant EVERGREEN; and Japanese companies including MOL, K-LINE and the TOYOTA owned TOYOFUJI sold vessels for breaking in Bangladesh in clear contradiction of their own company values and standards. SOUTH KOREAN SHIP OWNERS sold 27 ships exclusively to South Asia, mostly to Bangladesh. Also JAPANESE SHIP OWNERS sold exclusively to South Asia, many to Bangladesh.
German shipping company NORDDEUTSCHE VERMÖGEN sold three vessels to the beaches of India and Bangladesh – the Northern Glance, the Northern Diversity and the Northern Vitality. The latter had been arrested in the port of Wilhelmshaven in Germany in 2012 to prevent an imminent illegal export to India. Despite awareness of the poor conditions at the South Asian shipbreaking yards NORDDEUTSCHE VERMÖGEN did not care about their vessels hitting the beaches, one of which went to Bangladesh - no lesson learnt. See our latest blog-post on the case here.
Polish government-owned POLSTEAM sold ships to Bangladesh and Pakistan – and refused to take responsibility for their own actions following an alert sent by the NGO Shipbreaking Platform. Worse, the Polish government has likewise not acted.
---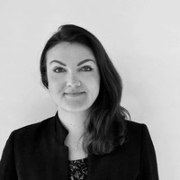 "Despite a lot of international attention on the problems of shipbreaking on the beaches of South Asia, the statistics for 2015 show that the vast majority of ship owners have not changed their practice for the better. On the contrary, most have opted for one of the worst shipbreaking destination in the world – Bangladesh, where children are still illegally exploited to break ships manually on tidal mudflats. [1] "
Patrizia Heidegger - Executive Director - NGO Shipbreaking Platform
Ship owners sell their vessels to South Asian yards via cash-buyers, companies that specialise in the trade of end-of-life tonnage. Cash-buyers promise ship owners not only the highest price, but also to rid them of their responsibility to properly deal with the end-of-life management of their ships. [2] Ships contain large amounts of toxic materials such as oil sludge, asbestos and paints laden with heavy metals and would yield less profit at end-of-life if sold to a recycling facility that firmly follows environmental and occupational health and safety standards.
One sign of hope, is a group of leading ship owners that have vowed to take responsibility for clean and safe end-of-life management and demonstrate that alternatives are available. The European Union is also expected to publish a list of approved ship recycling facilities worldwide by the end of 2016. This will satisfy the call from those that demand better practices, including investors such as ABN-Amro and cargo owners such as H&M, Stora Enso and Phillips – none of whom wish to be associated with polluting and harmful end-of-life management of old ships. While, only vessels sailing under an EU flag will be legally obliged to use an EU approved recycling facility, any ship owner can nevertheless opt for an EU approved facility for its non-EU flagged ships on a voluntary basis. The NGO Shipbreaking Platform therefore demands that shipping companies and their investors only allow their vessels to go to yards listed on the EU list. Moreover, governments of the world's leading maritime nations, such as Greece and Germany, must likewise take steps to ensure national use of the EU list. Introducing a financial incentive based on the polluter pays principle would go a far way in pushing irresponsible ship owners towards sustainable ship recycling. [3]
For detailed figures and analysis on ships dismantled in 2015, click here.
For background information on global ship dismantling practices, click here.
NOTES
[1] Last year, in Bangladesh alone, 16 workers lost their lives in explosions, by falling from heights or by being crushed by falling steel plates. At least 22 workers were seriously injured, and some of them are still awaiting proper medical treatment. Many more workers became ill from inhaling asbestos fibres and toxic fumes such as those released when cutting the ships with blow torches. According to the ILO and leading trade unions, shipbreaking on the beaches of South Asia is one of the most dangerous jobs in the world. Pakistani shipbreaking yards in Gadani also lack proper infrastructure and facilities to protect workers or to properly manage the hazardous wastes found on-board ships. Despite reported improvements in four Indian yards that have received a Statement of Compliance with the requirements of the International Maritime Organisation's Hong Kong Convention from Japanese classification society ClassNK, concerns persist related to the continued operations in unprotected tidal waters; the lack of proper accommodation and medical facilities for workers; and the lack of proper downstream waste management. Six workers died in accidents at shipbreaking yards in India last year, however, the authorities do not disclose the accident record to the public. Yards in other parts of the world, are not necessarily all operating in line with standards that ensure sustainable ship recycling. While many ship recyclers will seek to have their facility listed on the EU list, only those that comply with the requirements and do not use unprotected beaches and coastal areas causing pollution of the marine environment, will be approved.
[2] Cash-buyers, such as GMS and Wirana, are responsible for almost all sales to substandard yards in South Asia. For more on the role of cash-buyers and especially their use of Flags of Convenience at end-of-life, see our report: What a difference a flag makes. Why ship owners' responsibility to ensure sustainable ship recycling needs to go beyond flag state jurisdiction (2015).
[3] Possibilities for introducing a financial incentive for safe and clean ship recycling is being discussed at the European level. The idea is that all ships entering European waters will need to hold a 'ship recycling licence'. Money set aside would only be paid back to the last ship owner upon proof that the ship has been recycled in a safe and environmentally friendly way.