Platform News – Indian NGOs voice concerns as ship owners promote beaching
Published in May 12th, 2016
Indian NGOs voice serious concerns regarding the beaching of end-of-life vessels in Alang in reaction to the recent visit to the Alang shipbreaking yards organised by ECSA (European Community Shipowners' Association). Late in April, the European ship owners had invited government representatives from France, Germany and Belgium, as well as the European Commission to a promotional tour of Alang. NGOs, including the NGO Shipbreaking Platform and its Indian members, were not allowed to join the visit. Additionally, ECSA did not take the time to meet with the local trade union or the affected workers themselves.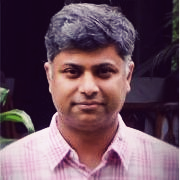 "ECSA should be aware of the fact that environmental groups in India remain very critical with regards to the state of the shipbreaking industry in Alang. None of the yards in Alang have to undergo an environmental impact assessment (EIA) even when they open new yards or set up new infrastructure. EIAs are required by the law, and they would ensure a transparent process, including a proper assessment of the environmental impacts of the industry, as well as allow for civil society and local communities such as fishermen to express their views."
Ritwick Dutta - Advocate - Legal Initiative for Forest and Environment (LIFE)
Indian NGOs are concerned about the negative environmental impact of dismantling end-of-life vessels in the intertidal zone where large amounts of debris, including toxic paint chips, are released, accumulate in the environment and are washed out by the tide. Moreover, the secondary cutting areas, which have been concreted in some of the beaching yards, show cracks in the surface, which raises doubts as to whether they can qualify as impermeable floors.
"The shipping industry often forgets that shipbreaking is not only about recycling, but also generates hazardous wastes that need to be disposed of in an environmentally sound manner. However, in India, the enforcement of hazardous waste rules is not very effective and systems for tracking waste are inadequate. This results in leakages of hazardous waste. There is also no incinerator available to destroy PCBs. Moreover: why should India be responsible for the disposal of hazardous wastes belonging to foreign ship owners?"
Satish Sinha - Toxic Links
Local environmental groups have submitted letters to the European Commission highlighting pollution caused by the beaching method, the lack of transparent and adequate downstream management, as well as labour rights violations. The letters sent by Gujarati NGOs Paryavaran Mitra and Machimar Adhikar Sangarsh Sangstha welcome that the EU has taken "a strong stance against the continued acceptance of breaking ships directly on the beach", a practice which is banned in other parts of the world, as the local environmentalists argue.
ECSA and its members have found a convenient solution in referring to the Hong Kong Convention (HKC), an IMO Convention that is unlikely to enter into force any day soon: the HKC does not ban the beaching method and it does not introduce strict rules on downstream waste management. Moreover, anyone can hand out Statements of Compliance (SOCs) to shipbreaking yards claiming they operate in line with the convention. While some certifiers act with more diligence, others have started to offer cheaper and quicker certifications. It is expected that many yards will soon hold a HKC compliance certificate. This is a development similar to ISO 30.000, for which most yards in India and Bangladesh were quick to produce certificates, rendering the standard meaningless.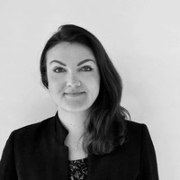 "We share the Gujarat-based NGOs' concerns and demand that European ship owners do not settle for double standards. Ship owners should only use facilities that operate at a level which is accepted in the European Union. We and our Indian partners believe that the environment, local communities and workers in India deserve the same level of protection which is reflected in the European Ship Recycling Regulation."
Patrizia Heidegger - Executive Director - NGO Shipbreaking Platform