Platform News – Clean Shipping Coalition: Maersk undermines its reputation with plan to circumvent ship recycling law
Published in June 08th, 2016
The Clean Shipping Coalition criticises container ship giant Maersk for its statement that is considers to flag out end-of-life vessels from the Danish or other European registries in order to circumvent the European Ship Recycling Regulation. The Clean Shipping Coalition, a global coalition of nine organisations promoting sustainable shipping, argues that Maersk's move "seriously undermines its credibility as a responsible ship operator".
"Maersk is a European company and should abide by European laws. Suggesting that it might use a flag of convenience to escape EU ship breaking rules designed to protect the environment and worker safety is scandalous, and will seriously undermine its credibility as a responsible ship owner and operator."
John Maggs - Senior Policy Advisor at Seas At Risk and President of the Clean Shipping Coalition
"While Maersk supports innovation in reducing air polluting emissions, this move shows a cavalier attitude towards the environmental impacts of dismantling ships in the intertidal zone. Maersk needs to reverse course on practices that it previously denounced and that would never be allowed in Europe."
Sotiris Raptis - Shipping Officer - Transport & Environment
Maersk has recently decided to go back to India to have its old ships scrapped in yards that operate breaking activities in the intertidal zone of the beach. These yards will not be listed by the European Commission as they cannot comply with the requirements under the European Ship Recycling Regulation.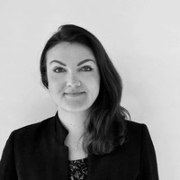 "Maersk has sent a clear signal: either European environmental regulation accommodates for its practices in India, or the world's largest ship owner will just ignore the Ship Recycling Regulation by flagging out. The threat to resort to non-European flags amounts to blackmailing law makers who seek to ensure that European ship owners have to maintain European standards in their business activities around the world."
Patrizia Heidegger - Executive Director - NGO Shipbreaking Platform