Platform News – NGO Shipbreaking Platform launches new website
Published in January 15th, 2019
Set for the many milestones for clean and safe ship recycling ahead of us, we are proud to announce the launch of our new website, which aims to be the go-to resource on the topic of shipbreaking. 
The user's experience has been improved thanks to a clean design and a simple structure that allows you to easily reach the information most relevant to you. We have introduced a range of new up-to-date content, including powerful images and videos. The website, designed by Essence Creative and developed by Mr Web, is now also fully mobile responsive, making it easy to navigate on a wide range of web browsers and portable devices. 
We're really proud of the new website, which provides a clear message of who we are, what we stand for and where our value lies when advocating for environmental and human rights justice. Check it out here: www.shipbreakingplatform.org.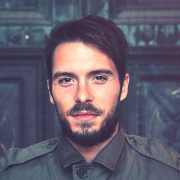 "As we go on our 12th year of campaigning with this new refreshed look, we extend a genuine thank you to everyone who has supported the Platform's work over the past years."
Nicola Mulinaris - Communication and Policy Officer - NGO Shipbreaking Platform
Since 2007, the Platform, through a powerful network of member and partner organisations, has continuously expanded its role as the leading NGO coalition campaigning for clean and safe ship recycling. In the last decade, we have seen great traction for our call for reforms. More than 100 non-governmental organisations around the world, the European Union, the UN Special Rapporteur on Human Rights and Toxics, and major shipping banks and investors have voiced their support to the Platform's objective to end the dangerous and polluting practice of breaking ships on tidal beaches. 
As a result of our efforts, we have:
- Successfully pushed for a new European law that aims to divert an increasing number of ship owners towards safe and clean ship recycling and sets a standard that bans beaching, demands environmentally sound management of wastes downstream and decent working conditions.
- Prompted financial institutions to demand better practices from the shipping industry. Our annual publication of ships dismantled globally is now used by major shipping banks and investors to screen their portfolios. 
- Spurred a series of investigations into the murky business of shipbreaking. In 2018, a ship owner was for the first time held criminally liable for having sold ships for dirty and dangerous breaking. In South Asia, our members continue to bring the harsh realities of shipbreaking to the attention of the courts and to assist workers and their families in demanding their right to compensation and decent working conditions.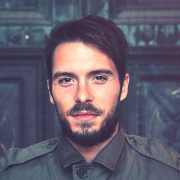 "These victories belong to all of us. Your support is crucial as we continue to tackle the human rights abuses and environmental harm caused by dirty and dangerous shipbreaking. There is no limit to how you can get involved to help us stop this toxic exploitation."
Nicola Mulinaris - Communication and Policy Officer - NGO Shipbreaking Platform