According to new data released today by the NGO Shipbreaking Platform, 630 ocean-going commercial ships and offshore units were sold to the scrap yards in 2020. Of these vessels, 446 large tankers, bulkers, floating platforms, cargo- and passenger ships were broken down on three beaches in South Asia, amounting to near 90% of the gross tonnage dismantled globally.
Last year, at least 10 workers lost their lives when breaking apart vessels in Bangladesh. At least another 14 were severely injured. Despite repeated attempts to obtain official statistics, no information on accidents at the Indian and Pakistani yards has been made available. The sector suffers from a serious lack of transparency, and it is expected that many accidents go unreported. Many more workers suffer from cancers and other occupational diseases. The detention of BBC reporters and confiscation of footage from France 2 journalists by local officers from the Gujarat Maritime Board (GMB), which controls the port in Alang, reveals how the industry seeks to thwart public scrutiny of the deplorable conditions at the yards.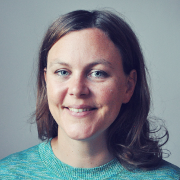 "Bangladesh remains the favoured dumping ground for end-of-life ships laden with toxics. There is wide-spread knowledge of the irreparable damage caused by dirty and dangerous practices on tidal mudflats, yet profit is the only decisive factor for most ship owners when selling their vessels for breaking."
Ingvild Jenssen - Executive Director and Founder - NGO Shipbreaking Platform